Disinfection Services Cost
The COVID-19 Pandemic has our customers seeking commercial disinfection services more than ever.  And with that, we have had the same questions asked hundred of times per week.  What does disinfection services cost?  This calculator will give you an idea of the cost of disinfection. Please note that this is not a formal estimate. Pricing is dependent on too many unknown factors and each facility is unique. To provide accurate estimates, we will need more information about your particular situation. Some questions we will ask include;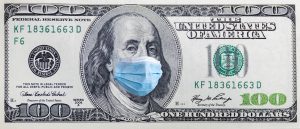 Type and frequency of current cleaning procedures

General housekeeping of facility

High traffic and common areas

Type of machinery in the facility

Ceiling heights

Flooring types
Frequency of service

Timeframe for completing service
Preventive Disinfection and Decontamination Cost Calculator
It does not take into effect excessive cleaning needed to apply disinfectant or potential mobilization charges depending on your location. If you are looking for a disinfectant application only, we may be able to provide that for you. Our commercial fogging services offer affordable and wide-scale disinfectant applications.
Beyond the CDC guidelines, extra services are available with disinfection upon request. From office disinfection to industrial decontamination, we have done it all. Our crews service most of the United States and we offer 24/7 emergency service. We can help you with getting and keeping your facility disinfected.
The cost of confirmed coronavirus decontamination is not reflected in this calculator. This calculator is for the estimated cost of preventive virus disinfection services only. If your facility has recent biological contamination our procedures are more intensive.  Our positive decontamination services include items such as HEPA air filtration and extra personal protective equipment.  This is for your safety as well as ours.
Back in Business Priority Response Program
Water removal, generator rentals, and drying equipment are just a few items that become scarce quickly after a Hurricane or other Regional Disaster. By joining our Back in Business Program you will receive fast assistance after a disaster, severe weather updates, and more. Our basic program is FREE to sign up for and only takes a few minutes to complete.
Join Today for a Faster Response
Day or Night, We're Here to Help
We want to help you protect the business you have worked so hard to build. When disaster strikes, we deliver the solutions to get you Back in Business fast so you can focus on your people, your mission, and your reputation.